New York: Wall Street, Battery Park, and 9/11 Memorial Tour
Take a walking tour of 3 major New York City attractions: Wall Street, Battery Park, and the 9/11 Memorial. Hear from your guide about each of these locations and their importance in New York City's history.
About this activity
Effortless cancellation

Cancel up to 24 hours in advance for a full refund

Covid-19 protective measures

Special health and safety measures apply. Learn more

Printed or mobile voucher accepted

Use your phone or print out your voucher

Duration 1.5 hours

Check availability to see tee times.
Your experience
Visit 3 of New York's top attractions in a single walking tour
See the origins of New York City in what is now Wall Street
Admire the view of the Statue of Liberty from Battery Park
Stop at the 9/11 Memorial, a memorial to all those who died in the World Trade Center
Experience what New York City really is on this 90-minute walking tour. Hear your knowledgeable guide tell you about the origins of the metropolis in what is now Wall Street, to the sad events of September 11th. Understand that New York started out as a tiny colony shaded by a wall that would later become known as Wall Street. On your tour, see the Federal Hall National Memorial, built as the US Customs House on the site of the inauguration of the first US President, George Washington. Take a look at the famous New York Stock Exchange, now one of the epicentres of global finance. Continue your tour to Battery Park. On this site there was originally a fortress, later an aquarium and finally today's national park. From there, enjoy the spectacular view of the Statue of Liberty in the immediate vicinity. Follow your guide to conclude the tour to the 9/11 Memorial. This memorial was erected in the eternal memory of the thousands of citizens and first aiders who lost their lives that day.
food and drinks
Tip (recommended)
Hotel pick-up and drop-off
This activity can only be booked online as the ticket office is closed.
Existing security measures
All customer contact points are cleaned regularly
The number of visitors is limited to avoid crowds
Requirements for travelers
Customers are required to bring and wear masks
Prepare for this activity
The address 24 State Street, also known as Battery Park Plaza 1. The tour guide in the yellow uniform will be waiting for you in the plaza in front of the Starbucks branch. Do not go into Battery Park. Do not go to the Statue of Liberty ticket office (your tickets are not deposited there). Go straight to the meeting point. Your tour guide awaits you on an eventful tour. The closest underground stations to the meeting point are Whitehall Street on Line R, Bowling Green on Lines 4 or 5, and South Ferry Station on Line 1.
Open in Google Maps ⟶
Please bring it with you
Comfortable shoes
sunglasses
camera
Important information
Please wear comfortable shoes and clothing suitable for the weather
A moderate amount of walking is involved on this tour
Overview
Price-performance 1/5
Service 1.0 / 5
Organization 1/5
Not completely satisfied
Since we did not take advantage of the other offers, we received a separate individual tour. We would like to take this opportunity to thank you again for this organization! The tour, however, was almost half as long as advertised. However, we only noticed later that we had skipped the Battery Park. Still, the tour was very interesting.
Continue reading
Cannot find the meeting point ('near Starbucks' is a joke)
Tour is maybe good but unfortunately not findable. The voucher read '1 Battery Park, near Starbucks'. Was there for half an hour, 3 tour guides were present, nobody had me on their 'list'. Apparently I didn't miss anyone either - although I had to give my email and phone number when booking. Should have canceled the tour when I got the voucher ... So I looked at the 9/11 Memorial myself and had 100x more of it.
Continue reading
We waited for the guide and she didn't show up. Contacted by phone, she replied that she was not on tour that day. They reported to the office and replied that due to a misunderstanding it was not possible to do the tour that day. This after 2 confirmation emails in the last 24 hours before the visit. I am absolutely dissatisfied and will not contact your network in the future.
Continue reading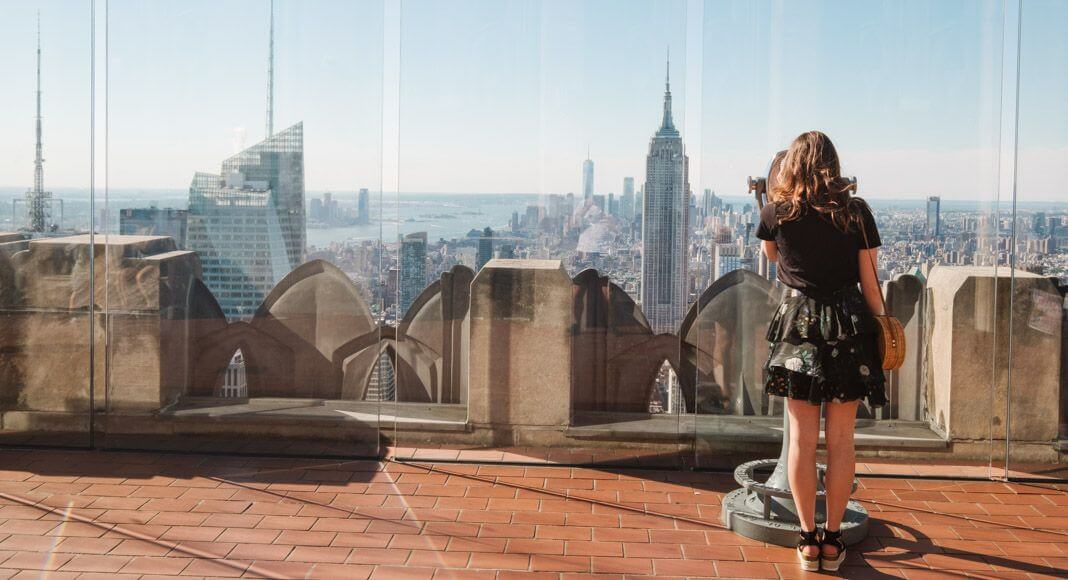 Your travel plan for New York is waiting
We'll send you a handpicked 48-hour itinerary with the top experiences in New York - straight to your inbox.
By registering, you consent to receiving promotional emails. You can unsubscribe yourself anytime. You can find more information in our privacy policy.