Maschmeyer invests in real estate startup for the first time with Alstin Capital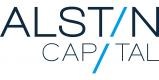 Munich proptech company reINVENT closes seven-digit financing round (PHOTO)
Munich (ots) - The construction and real estate software provider reINVENT has closed a Series A financing round in the seven-digit range. Investors are the venture capital fund ALSTIN Capital and the existing investors High-Tech Gründerfonds (HTGF), Bayern Kapital, Astutia Ventures and Foundamental. The Munich-based company develops software that digitizes the entire information and communication process between those involved in the project and buyers / tenants in construction and real estate projects - from planning and construction to handing over the keys.
What reINVENT does:
reINVENT offers a software solution for construction and real estate management. In concrete terms, this means: initiating, planning, marketing, controlling and completing construction projects - all bundled on one platform. "The construction industry is traditionally characterized by a lack of clarity as well as planning and cost transparency, triggered by complex value chains and many independent actors in construction. The productivity of the industry suffers as a result and is around 30 percent below the level of the economy as a whole," says Prof. Dr. David Uhde, managing director and founder of reINVENT. And the industry has some catching up to do. "So far, less than 12 percent of construction companies have used digital planning instruments. Due to the Covid-19 pandemic, however, the willingness to digitize in the construction industry has increased dramatically and decision-makers are increasingly looking for innovative solutions for construction and real estate management," said Uhde.
"This is where reINVENT comes in and offers a modern software platform that digitizes essential processes in construction and real estate management: from planning and marketing to handover of the property," explains Julian Stieghorst, co-founder and COO of reINVENT . The advantage: All those involved in the project are connected on one platform for communication, collaboration and document management. Whether residential or commercial, new or existing, everything happens in the data protection-compliant and secure cloud. Project participants receive an individual cockpit with the information, tasks and documents relevant to them - work processes are also automated. The platform also serves the management of buyers or tenants. These are included in the creation, marketing and development process of real estate. ReINVENT provides digital solutions for this. This includes interactive exposés, 3D apartment configurators, digital tools for special request management and for the acceptance of real estate.
The reINVENT construction and real estate software is already being used by a large number of project developers, project managers and construction companies such as Bauplan Nord, HI Wohnbau, Industria Wohnen, Isaria, Otto Wulff or Züblin. These include well-known projects such as the Great East in Frankfurt, the Paosopark project in Munich or the Konstantin21 project in Leipzig, which are handled using the reINVENT platform. In addition, reINVENT works closely with Drees & Sommer, the industry leader for project management. reINVENT CTO Valentin Rüchardt explains: "We develop software for construction project management. So it stands to reason that we work closely with Drees & Sommer with over 50 years of project management experience in the construction and real estate industry and knowledge of effects from the construction site into the reINVENT platform transfer."
This is what the founders say:
"We are pleased that our investors have placed their trust in us," said reINVENT CEO Prof. Dr. David Uhde. The fresh capital is to be used for expanding the platform, developing new, innovative products and expanding international sales. "Our goal is to make digital construction project management easier, more transparent and more secure for everyone." COO and Co-Founder Julian Stieghorst adds: "The new financing round under the leadership of ALSTIN Capital opens up new opportunities for us to become the market leader for construction and real estate software in Germany and to actively help shape the digital ecosystem of the construction industry that is currently emerging. "
What the investors say:
Carsten Maschmeyer, Managing Partner at ALSTIN Capital: "reINVENT is the first PropTech investment from ALSTIN Capital - and it is already revolutionizing the construction industry. Before that, the processes from planning to handover of the property were purely analog, chaotic, non-transparent often led to significant and expensive misunderstandings and problems between buyers and property developers. With reINVENT the organizational and communication effort is reduced to a fraction, the costs are reduced, the construction progress becomes more transparent and everyone involved always has access to the same information. "
Kiana Mardi, Investment Director at ALSTIN and responsible for the transaction: "With this investment we are supporting a top team that is in the process of finally serving the construction industry, which is crying out for digital solutions, with new technologies. Together with sales support from ALSTIN will reINVENT ensure that construction can be carried out efficiently, transparently and collaboratively for everyone involved. "
Dr. Ulrich Schmitt, Senior Investment Manager at HTGF: "We are very pleased for the reINVENT team about the conclusion of this financing round, which underlines the very good operational development of the company since the seed investment. We are also pleased about another joint investment with ALSTIN Capital. With the sales expertise and network of ALSTIN Capital and the ongoing strong support from Bayern Kapital, Astutia and Foundamental, the reINVENT team has excellent prospects of continuing on its growth path. "
To finance:
For reINVENT it is the second financing round after a seed investment at the end of 2018. The Series A is led by ALSTIN Capital, who have invested a seven-figure amount. All existing shareholders - High-Tech Gründerfonds, Bayern Kapital, Astutia Ventures and Foundamental, a venture capitalist specializing in innovations in the construction industry - have participated in the financing round. With the new capital, reINVENT would like to develop further innovative products, open up new markets and bring further employees into the team as reinforcement.
About reINVENT:
ReINVENT innovation GmbH, based in Munich, develops software solutions for construction and real estate management. The software is used to control construction and real estate projects and connects all those involved in the project on one platform. Communication, collaboration and data exchange - from planning to the construction process to the inventory, everything happens in the cloud. Project participants can find all information about their project in one place on their individual cockpit and in project rooms and communicate with other project participants or with buyers / tenants directly via the platform. To-dos is organized, tracked and managed using a ticket system with tasks and workflows. There is always the option of digitally integrating buyers / tenants into the planning and development process of their property. The main topics are exposés, 3D apartment configurators and tools for the digital management of special requests and the acceptance of real estate. In this way, construction projects are completed in a target-oriented manner and the administrative effort is drastically reduced. Another advantage: the software can be used anywhere from a smartphone, tablet or desktop.
ReINVENT founders are David Uhde, Julian Stieghorst, Valentin Rüchardt and Christian Brachert. The company currently has almost 25 employees. Investors are ALSTIN Capital, High-Tech Gründerfonds, Bayern Kapital, Astutia Ventures and Foundamental. www.re-invent.de
About ALSTIN Capital:
ALSTIN II Fonds GmbH & Co. KG (ALSTIN Capital) is an independent, long-term oriented venture capital fund based in Munich. ALSTIN Capital's investment focus is on innovative, dynamically growing companies that operate successfully in markets such as financial services / FinTech, insurance / InsurTech, cyber security and Industry 4.0. www.alstincapital.de
About Bayern Kapital:
Bayern Kapital GmbH, based in Landshut, was founded on the initiative of the Bavarian State Government in 1995 as a wholly owned subsidiary of LfA Förderbank Bayern. As a venture capital company of the Free State of Bavaria, Bayern Kapital provides the founders of innovative high-tech companies and young, innovative technology companies in Bavaria with equity capital. Bayern Kapital currently manages 13 investment funds with an investment volume of around 500 million euros. So far, Bayern Kapital has invested around 330 million euros in equity capital in around 280 innovative technology-oriented companies from a wide variety of industries, including life sciences, software & IT, materials & new materials, nanotechnology and environmental technology. In Bavaria, over 7,500 permanent jobs have been created in sustainable companies. www.bayernkapital.de
About the High-Tech Gründerfonds:
The Seedinvestor High-Tech Gründerfonds (HTGF) finances technology start-ups with growth potential. With a volume of around EUR 900 million spread over three funds and an international partner network, the HTGF has supported almost 600 start-ups since 2005. His team of experienced investment managers and start-up experts supports the young companies with know-how, entrepreneurship and passion. The focus is on high-tech start-ups in the areas of digital tech, industrial tech, life sciences, chemistry and related business areas. External investors have so far invested over 2.5 billion euros in more than 1,600 follow-up financing rounds in the HTGF portfolio. In addition, the fund has already successfully sold shares in more than 100 companies. Investors in the public-private partnership include the Federal Ministry for Economic Affairs and Energy, KfW Capital, the Fraunhofer-Gesellschaft and the 32 companies. https://www.htgf.de/de/
Inquiries & contact:
Prof. Dr. David Uhde
[email protected]
+49 (0) 89 7168 8762