I got to know yoga with all its benefits over 15 years ago. At that time, I was confronted with a wide range of requirements, both professionally and privately, and was looking for a method that could help me cope well with my everyday life. Yoga was exactly the right way to achieve relaxation, concentration and physical fitness. Since then I have been using the great variety of yoga privately and have been showing it to my clients for 10 years.
I offer business yoga for groups and for individuals directly in the company, as well as prevention / group courses and individual lessons in the midst of the beautiful nature of the Isental.
---
Business yoga for companies
---
Business yoga for health insurers
---
Yoga for everyone, of course
---
Yoga about me, of course
NEW: Yoga private lessons 3 month offer - also possible in lockdown
In one-to-one yoga classes you will receive a yoga program specially tailored to your needs and complaints and then practice regularly at home, in the office, on business trips, etc. Try it out and be surprised by the many advantages of individual yoga practice.


Details:
3 x private lessons of 60 min
Incl. Exercise program for at home
Implementation in face-to-face lessons or via zoom
Special price for 3 month offer: 150 euros
Offer valid until August 31, 21
Curious? Please contact me for more information & details
In our fast-moving times, effective methods are needed more than ever to stay healthy and productive. My certified courses are funded by statutory health insurances so that health and wellbeing are affordable for everyone.
Let yourself be surprised by the individual possibilities of this millennium-old philosophy.
Yoga videos, of course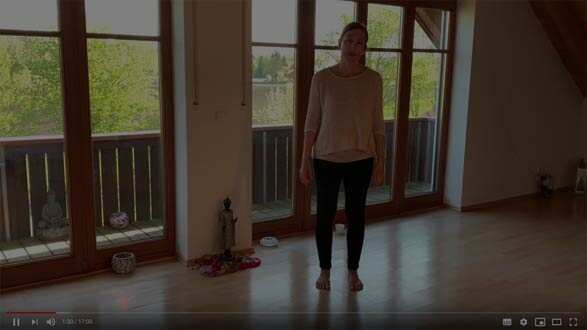 Business yoga
Yoga in the workplace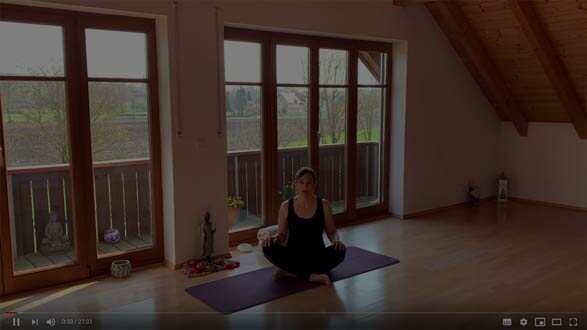 Yoga for the home
Lightness for the back and hips