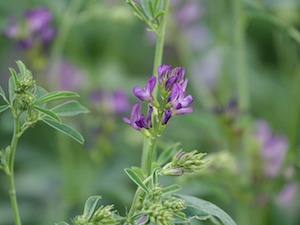 Photo: pixabay.com
We have often noticed that plants can do amazing things. But that they are also able to "pull" gold out of the ground was new to me. I owe this insight to a TV report about super plants that dealt with hyperaccumulators. This is the technical term for plants that not only thrive on metal-contaminated soils, but can also absorb these metals through their roots and accumulate them in their tissues. So what? I admit, that doesn't sound like the big sensation at first, but on closer inspection it is quite spectacular.
Grow where nothing flourishes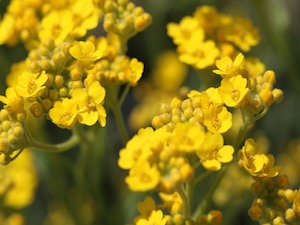 Photo: pixabay.com
There are soils that are so contaminated with heavy metals that nothing grows there anymore. The earth remains bare, attempts at planting fail and in the end all that remains is the expensive replacement of the contaminated soil. That's the rule. The exception are some plant species that do not seem to mind nickel, cadmium, zinc and the like in high concentrations in the soil. They absorb the pollutants and enrich them. They literally soak up the soil toxins and thus help to clean the contaminated surface. One of these wondrous plants is Haller's cress (Arabidopsis halleri). The phyto-restorers, i.e. the soil-cleaning plants, also include mountain pale herb, alfalfa, mustard, meadow bluegrass, broad-leaved arrowhead, rough horn leaf and stone stone herb. There are now over 500 other plants known to have poison-reducing abilities.
Digging where mining is otherwise not worthwhile
Photo: pixabay.com
If a plant pulls metal out of the ground, can this raw material also be extracted from the plant? It actually works. Scientists burned the metal-enriched plants after the harvest and extracted ore from the ashes, which in turn could be processed into metal. In this way, both rare earths for the production of cell phones and gold could theoretically be extracted from the ground. This type of mining is particularly interesting where only low production volumes are expected, conventional mining is not economically viable or when the prices for certain types of metal rise sharply. Phytomining, or ore mining by plants, could then become a business.
Poison for survival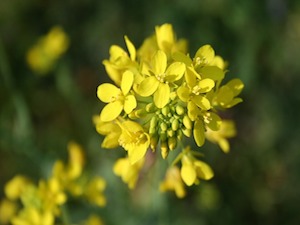 Photo: pixabay.com
The benefits for people through the use of metal-sucking plants are obvious: clean floors and profit. And what about the plants? Why are you doing that? What point could it have for them to kind of poison themselves? There are now initial answers to this, too.
Advantage number 1: Plants with such poisonous leaves are not eaten by animals.
Advantage number 2: If the poisonous leaves of the plant fall to the ground, the poison concentration increases there. Other, more sensitive plants then have no chance of thriving there. The hyperaccumulators stay among themselves and prevent any competition.
Pretty smart, isn't it?

Karolin Küntzel
Born in 1963, is a freelance writer, lecturer and communication trainer. She studied German, history and further education management in Berlin and worked in the private sector for a long time. She has been self-employed since 2006, teaching and writing non-fiction books for children and adults. Her thirst for knowledge has turned her into a profession. She lived for several years alone in a house in the forest, for several weeks with a small crew on a ship on the Atlantic, and describes herself as a staunch bouncer. She likes to look under stones. More information at: www.karibuch.de
Latest posts by Karolin Küntzel (see all)
Categories: Research, Minerals, Plants | Tags: soil, toxic, Hallersche foam cress, hyperaccumulators, metal, phyto-remediation, phytomining, contaminated | Permalink
Author: Karolin Küntzel
Born in 1963, is a freelance writer, lecturer and communication trainer. She studied German language and literature, history and further education management in Berlin and worked in the private sector for a long time. She has been self-employed since 2006, teaching and writing non-fiction books for children and adults. She practically turned her thirst for knowledge into a profession. She lived for several years alone in a house in the forest, for several weeks with a small crew on a ship on the Atlantic and describes herself as a staunch out-goer. She likes to look under stones. More information at: www.karibuch.de