From whom did Finland gain independence?
Finland celebrates 100 years of independence in 2017
The centenary offers the perfect occasion for a superlative party, but also the opportunity for reflection and self-awareness. The end of a millennium allows people not only to look back and understand how their state came into being, but also to look to the future and see what else can become of Finland.
From 1809 until independence, Finland was an autonomous Grand Duchy of the Russian Empire. This period proved important in creating the social and administrative conditions that allowed the Finns to break with Russia in 1917. Before 1809, what is now Finland had been under Swedish rule for at least the 13th century.
Together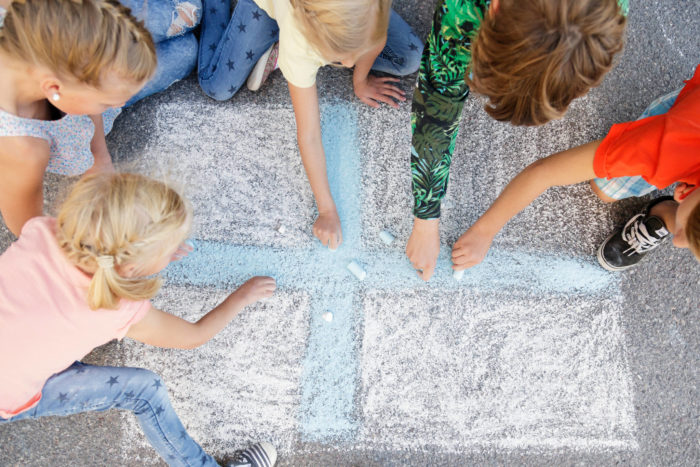 The creation of Finland was and still is a group effort.Photo: Suvi-Tuuli Kankaanpää / Finland 100
Under the motto of the festival year "Together", everyone, Finns and friends of the Finns, is invited to the celebration, just as the creation and development of the state of Finland was based on joint efforts.
December 5th, the day before Independence Day, is spent all over Finland at 2 p.m. with coffee and cake in anticipation of the holiday. The festivities officially begin on the evening of December 5th, when a blue and white light show will illuminate Helsinki Market Square. On the same day, large and small parties are held across the country in libraries, concert halls, schools, town squares and even in karaoke bars.
There will be festive flags on December 6th, concerts and parades and a multicultural Independence Day celebration in Helsinki's Finlandia Hall under the patronage of First Lady Jenni Haukio. The President's wife will have enough time to be back at the Presidential Palace that evening for the Independence Day reception, which is televised annually. The assembled dignitaries, a few thousand, will then line up and shake hands with the presidential couple on their way into the hall.
Independent point of view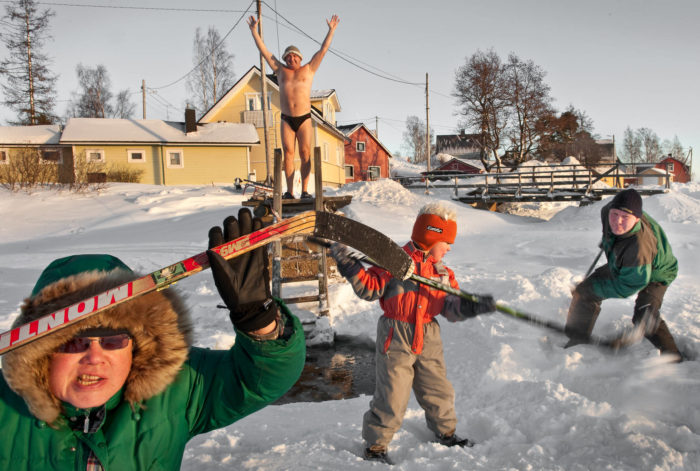 Ice is for hockey ... or is it also for ice swimming in the ice-cold water flowing underneath? In Finland you can do both. Photo: Juha Metso / Finland 100
Below is a selection of the centenary events and projects that are taking place in the run-up to Independence Day. The focus is on Finnish strengths such as equality and democracy and of course Sisu, that special Finnish mixture of courage and perseverance.
New design for Finnish passports: In 2017, Finnish passports and ID cards got a new look with a work of art depicting the landscape of Finnish Lapland, the northern lights and snowflakes.
#suomikuvahaaste(Finland Photo Contest): From November 6 to December 6, 2017, a social media studio called Piilotettu aarre (Hidden Treasure) will encourage people to post on Finland-related images using the hashtag #suomikuvahaaste (Finland photo competition) with a different theme every day: childhood, nature, music, language, joy and design, to name just a few. (scroll down for the English version)
Indigenous Heritage 2017:The University of Helsinki is hosting a conference on November 16-17 that will examine the concept of heritage as it appears in the languages ​​and minds of indigenous peoples, as well as in intangible and tangible cultural heritage.
The art life: This exhibition at the Kunsthalle Helsinki shows different phases of Finnish art, from the 1820s to the 1990s. The works of art come from the collection of the finance and insurance company, Sampo Group, which is why many of them are rarely seen in public. Helene Schjerfbeck and Akseli Gallen-Kallela are among the many well-known names in the exhibition (November 25th - December 31st).
Expression of Finnish identity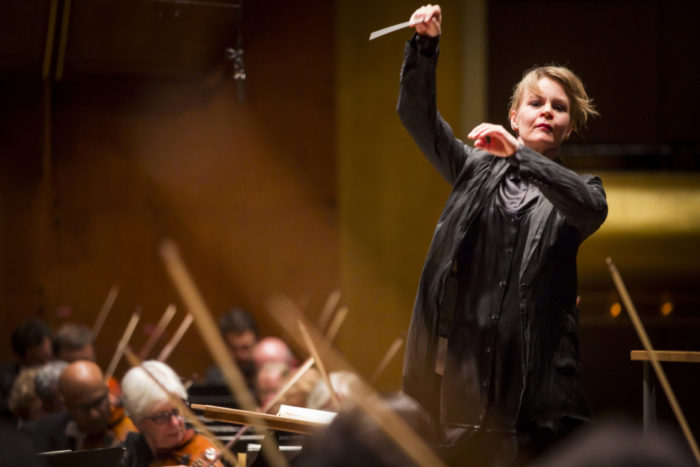 The world famous Finnish conductor, Susanna Mälkki, is the director of the Helsinki Philharmonic. Photo: Chris Lee
How does Finland sound? Poems and music: At a concert to mark the 100th anniversary on December 1st in the Helsinki Music Hall, the actors Krista Kosonen and Hannu-Pekka Björkman will perform with star conductor Susanna Mälkki and the Helsinki Philharmonic Orchestra to "express national identity in verse and melodies To express ".
Ice Hockey - Helsinki Ice Challenge: At the same time as Finland's 100th anniversary, Helsinki's main ice hockey clubs are also celebrating round birthdays: the HIFK 120 years, the Jokerit just 50 years. The teams celebrate their anniversaries and the independence of Finland with outdoor games in Kaisaniemi Park in the city center. However, they do not compete against each other; their cross-city rivalry was put on hold in 2014 when the Jokerit joined the Continental Hockey League (KHL). The Jokerit will play against SKA St. Petersburg on December 2nd, while the HIFK will play against the Kärpät from Oulu in northern Finland on December 5th.
100 Finnish photographers: Until December 2, a Finnish photographer will be the focus of attention every day in Kauppakatu 5 in Jyväskylä in central Finland, as well as in the event web portal, where all photographers can be seen together. Discover or rediscover the works of photographic artists such as Nayab Ikram, Viivi Huuska, Sami Kero, Karoliina Paatos, Jari Silomäki, Minna Havukainen and 94 others.
Travel sauna: Readers of The New Yorker have discovered that the October 2, 2017 issue contains an article entitled "The Finnish Sweat Obsession". Anna Russell wrote about Risto Sivula, an emigrated Finn who now lives in Minnesota. In honor of Finland's 100th anniversary, he tied a trailer, which also doubles as a sauna, to his pickup truck and has traveled with it across the United States to give people the opportunity to try out an important aspect of Finnish life . With approximately 60 stops in 24 coast-to-coast states, the schedule will culminate in Washington, DC, where the trailer sauna will be in front of the Finnish Embassy from December 2-6. At the time of writing, there are still dates available for sauna-goers.
This is just a fraction of the number of events celebrating 100 years of Finnish independence. Other events this year included Tango, samba, snow castles, hackathons, silent films, an arctic expo, a project for the participation of refugees in start-up companies, Finnish wine from France and a Finland 100 satellite that takes photos of the northern lights from space. A Finland 100 menu, complete with recipes, has also been published. Finnish embassies and consulates organize their own events, and concert planners around the world are adding more Finnish composers and musicians to their programs than ever before.
Take a look at the program and celebrate with us!
By Peter Marten, November 2017
Also read on thisisFINLAND
Main features of Finnish history
Continue reading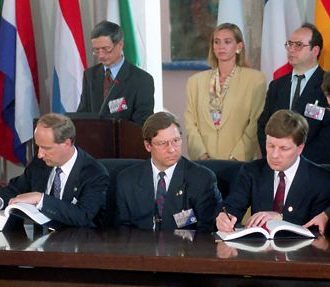 Main features of Finnish history
Finland's epochs under Swedish and Russian rule and as an independent state briefly summarized.
Finland's regions are distinctive
Continue reading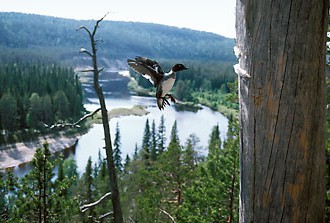 Finland's regions are distinctive
Use our interactive map of Finland to get to know 19 regions and the peculiarities of each area.
Left
Related posts
Ideas for a better life: Millennium Technology Prize in livestream and online innovation forum
Continue reading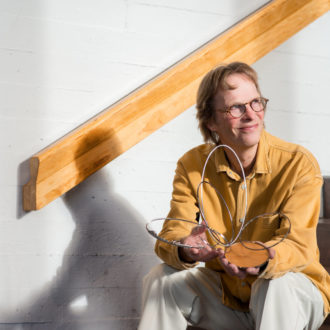 Ideas for a better life: Millennium Technology Prize in livestream and online innovation forum
The 2020 Millennium Technology Prize winner will be announced in a live-streamed ceremony on May 18. Following the ceremony, a virtual event will take place online on May 19, the Millennium Innovation Forum.
Finnish society values ​​family and inclusivity
Continue reading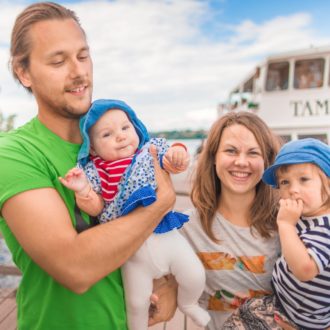 Finnish society values ​​family and inclusivity
The importance Finns attach to Mother's Day and Father's Day is arguably a symbol of something that goes beyond these holidays as such. It could indicate how Finland as a society evaluates and supports parenting and families.
UNESCO recognizes the intangible yet very real spirit of Finnish sauna culture
Continue reading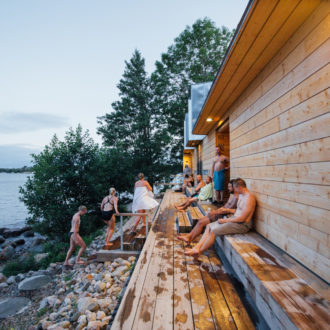 UNESCO recognizes the intangible yet very real spirit of Finnish sauna culture
"Sauna culture in Finland" has been included in the UNESCO list of intangible cultural heritage. What does that mean and what does the sauna represent for the Finns?
Finland's general election - coffee, machines and a wide range of parties
Continue reading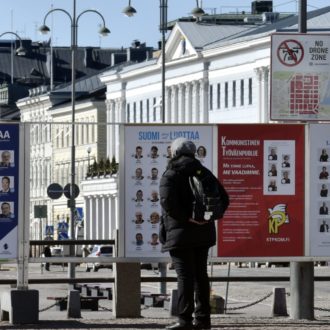 Finland's general election - coffee, machines and a wide range of parties
Finland will hold its parliamentary elections on April 14, 2019. Around a dozen parties have a realistic chance of winning seats. Coffee and interactive online sources (often referred to as "voting machines") could play a role.