What's the best Nashville souvenir
5 Unique Nashville Souvenirs
Whether or not you visit Nashville regularly if you are visiting Nashville for the first time, there's a good chance that you'll want to grab a souvenir or two for your time in Music City. And admittedly, Nashville - like almost every city that draws visitors - is full of souvenir shops selling mostly kitschy, overpriced knickknacks. However, if you know what to look out for, Nashville also has an abundance of locally made, one-of-a-kind souvenirs that you can't easily find in the airport gift shop. Here's a guide to the top five one-of-a-kind Nashville souvenirs that everyone will appreciate.
Hatch Show Print Poster
In operation since 1879, Hatch Show Print is a historic printing company whose unique posters can still be seen across Nashville. As one of the oldest book printing companies in the country, Hatch Show still creates every print with carved blocks of wood - the same method that the business started using over a century ago. You don't need to see more than a few Hatch Show designs to get a taste of the distinctive look that has shaped the shop over the decades (and continues to serve as a source of inspiration for graphic designers and artists). Take a tour of the historic poster shop to see how the print shop is operated firsthand, or visit the Hatch Show Print Store to collect a piece of music city history for yourself.
Hatch Show Print, 224 5th Ave S, Nashville, TN, USA, +1 615 256 2805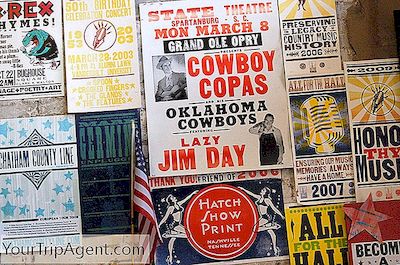 © There were letterpress music posters everywhere, vige / Flickr
Olive & Sinclair Chocolate
You may be familiar with Goo Goo Clusters, a Nashville confectionery that combines milk chocolate and caramel, peanuts and marshmallow nougat. And while these chocolates are certainly delicious - there's a reason they're sold in almost every gift shop in town - you may be less familiar with Olive & Sinclair, the only bean-to-bar chocolate maker in the entire state of Tennessee. Take a tour of the factory for an in-depth look at the process of artisanal chocolate, or peek at a bar (or a box of bourbon nib brittle). O&S products can also be purchased online or in many stores across Nashville.
O live & Sinclair Chocolate Co, 1628 Fatherland St, Nashville, TN, USA , +1 615 262 3007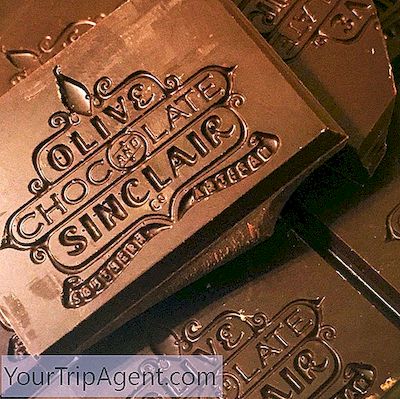 © Olive and Sinclair Chocolate, Jessica Dillree / Flickr
I believe in Nashville t shirt
If you've driven around many neighborhoods in Nashville, including 12 South and Marathon Village, there's a good chance you've spotted one of the star-studded Tennessee state flag murals with the words "I Believe in Nashville". For many, these murals can only be picturesque backgrounds for a social media post; However, they are indicative of a cultural movement in Nashville led by the music city-born Adrien Saporiti. Saporiti designed the first "I Believe in Nashville" mural in 2012 to show that the culture that connects Nashville goes well beyond the "cowboy boots and rhinestones" for which the city is known. Soon after, Saporiti also established a clothing brand, DCXV Industries (DCXV stands for 615, the city code in Roman numerals) to support its mission of embodying all the nuance and thriving culture beneath the glitz of Broadway. Head to the DCXV Industries storefront in East Nashville to purchase your own I Believe in Nashville t-shirt, mug, sticker, or find one at many other stores and shops around town.
DCXV Industries, 727 Porter Rd, Nashville, TN, USA, +1 615 295 8905
Record your own 6 "record with Third Man Records
The music artist Jack White (of The White Stripes and solo fame) has distinguished himself not only for his musical prowess, but also for his eccentricity: In 2001 the music legend founded his own record label Third Man Records, which was originally from Detroit (Michigan In addition to a label office, Third Man also houses its own record store, event space, and novelty lounge. The novelty lounge has one of the most unique souvenir options in all of Music City: The Third Man Record Booth. For $ 20, you can record up to two minutes of sound on a refurbished Voice-O-Graph device from 1947. Test your musical chops or record a voice memo for a loved one; For an additional $ 3, Third Man will even ship your CD anywhere you want.
Third Man Records, 623 7th Ave S, Nashville, TN, USA, +1 615 891 4393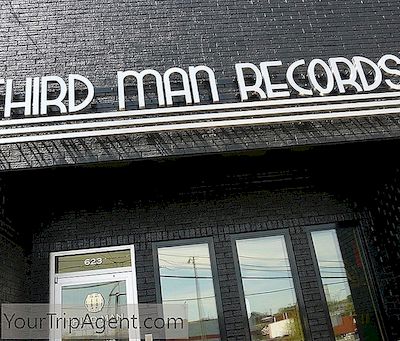 © Third Man Records Storefront / Daniel Hartwig / Flickr
Wildsam Nashville Field Guide
Wildsam is an American brand dedicated to "telling true stories about the place". This commitment to cultivating the complex and true nature of American cities through storytelling is particularly evident in the field guide rows. While these guides look like slim notebooks, they're actually full of a mix of snippets of historical prose, interviews with local figures, and recommendations for lesser-known restaurants, shops, and activities popular with locals. Not only does the Nashville Field Guide have more than enough food and drink recommendations to keep you full for your entire trip (and then some), but you'll also find plenty of hand-drawn maps of the city, from its live music venues to its Parks and art scene and then some. Include one of these guides at the start of your trip for a truly multifaceted perspective unlike any other guide book.
Note: The field guides can be purchased online or from a number of local vendors including Parnassus Books, Whites Mercantile, and Crema Coffee.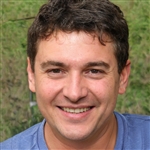 Author: Joshua Nash
Joshua Nash is a 37-year-old journalist. Friendly beer specialist. Incurable Twitter evangelist. Bacon fanatic. TV ninja.