Why is New Delhi Station not an intersection
Delhi's first female bus driver
The bus has to fight hard every meter of the eight-lane road, cooped up between a sea of ​​cars, suddenly rushing out mopeds and belligerent rickshaw drivers. When the male passengers board at Andrews Ganj Station, one of Delhi's busiest intersections, they hardly notice Saritha Vankadarath. With short hair, blue jeans and a red tattoo, she doesn't stand out from her colleagues. The 31-year-old is something of a small sensation: the first female bus driver in the Indian metropolis of 20 million.
"Of course, many men still think that women should only take care of the kitchen," says Vankadarath in a soft voice that hardly matches her robust appearance: "For me, however, driving the bus is a completely normal job." The daily newspapers in Delhi, on the other hand, celebrate it as pointing the way towards an equal society.
Delhi's women demand safe buses
According to a Thomson Reuters poll, the Indian metropolis has the fourth most dangerous public transport system for women in the entire world. Only Bogotá, Mexico City and Lima are even more unsafe. Delhi's female passengers experience sexual harassment, lewd comments and insults on a daily basis. While the metro, which was built in 2002, has exclusive train compartments only for women, the almost five thousand public buses are by far the most dangerous means of transport.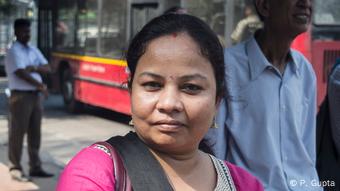 Caution always goes with you - even with Savitri
"When it gets dark, I try to avoid bus rides," says 32-year-old Savitri, who is waiting for a bus to the nearby market. So far, however, nothing bad has happened to her. However, she always pays attention to her safety.
A few meters away from her, conductor Anand Kumar Mandra is waiting on a stone bench. The 43-year-old passes the waiting time for his upcoming shift with chewing tobacco. "Unfortunately, sexual assaults and pickpockets happen regularly. Worst of all, people often do not intervene," he says.
A bus used as a crime scene for a gruesome crime
In December 2012, six men raped and abused a 23-year-old medical student in a privately owned bus while it was cruising the streets in the evenings. After the brutal act, they threw the severely bleeding victim out of the driver's door. Less than two weeks after the crime, the young woman died in a hospital in Singapore from her serious injuries. The case led to nationwide protests that set in motion a social change. One of the protesters' main demands was to make public transport safer for women.
In a large-scale image campaign from 2015, the Delhi Transport Corporation placed a number of job advertisements for female bus drivers in regional newspapers. However, the bus operators only received seven applications, and just five candidates actually turned up for an interview. Four of them failed the required health test. Eventually, Saritha Vankadarath was left.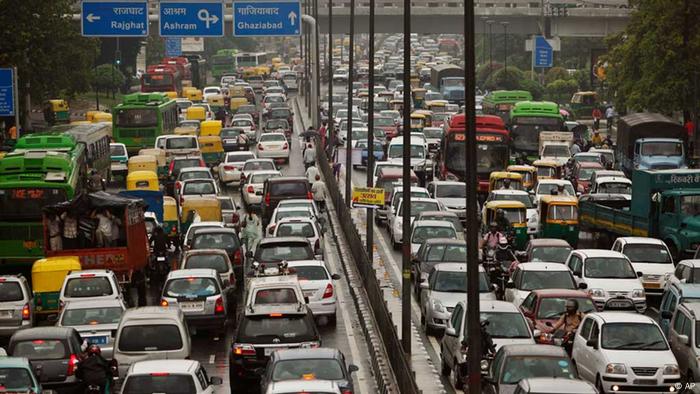 Huge traffic jams are everyday occurrences on the streets of Delhi
At 17 she drove a rickshaw
Her story is representative of the hundreds of thousands of migrants who try their luck in Delhi every year: Vankadarath comes from a small town in the impoverished state of Telangana. She attended school through the tenth grade, then began training in the military. When she turned 16, her father became seriously ill. A little later, the youngest of five sisters finally had to take over his rickshaw to pay the hospital bills.
"Back then I was still wearing what was expected of me - traditionally female clothing," she says: "But customers kept misbehaving." She feels most comfortable in a T-shirt and pants anyway. That was already the case in her childhood, when she was dressed like a boy by her father. Probably, she says, because he wanted a boy so much for himself.
No social security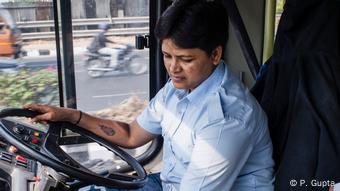 Saritha Vankadarath has prevailed against the traditions
A few years ago, Saritha Vankadarath moved to Delhi, where she first learned to deal with the notorious traffic of the capital as a taxi driver. Since April 2015, she has been leaving the bus depot every day at 6 a.m. to cover a distance of around 120 kilometers on her line 543. For a 48-hour week, she earns 22,000 rupees a month, which is the equivalent of just over 300 euros.
"The public celebrates me for my service, but I have no social security, nor do I get any support from the state. If I'm sick in bed, I don't earn anything," says Vankadarath as she parks her bus after an eight-hour shift. Even if she sometimes even thinks about quitting, she is particularly proud of one thing: "At least I don't have to ask any relatives for money". Then she disappears on her motorcycle into the heavy traffic of the Indian capital.